Hello to you - well it is June already - and I suspect for most of us it has been a busy first half of the year.
Festivals aplenty - wonderful music, friends and fun and some extra characters thrown into the mix.
March - Terara Country Music Festival - near Nowra NSW - a wonderful country setting just on the outskirts of Nowra. Here I first presented Patsy Cline Tribute show to you. SO well received and wanting more. I thoroughly enjoyed singing the old songs of Patsy Cline - what an amazing voice she had.....one always wonders - what if she had survived - what further legacy would she have left? There are few who can match her vocally - I hope I am one. This was part of a Tribute show that included Brian Letton as Jim Reeves and Roydon Donohue as Elvis Presley. Great fun - and the whole weekend was enormously successful and fun. Great music.
The weekend after was the Inaugural Coads Country Music Muster Condobolin- taking the music out western NSW - another great fun time and glad to share it with such great friends. This festival has its teeth now and promises to build bigger and better. It was a great opportunity for Ian and I to get to NSW and see family on this trip.
April Easter followed with the Hartwood Festival NSW - organised by Tom & Lyn Maxwell. What a wonderful festival - this is based near Coolah NSW and  the crowd is huge. Camped amongst the trees on the property and the stage pure open air and looking at the wonderful audience in amongst the natural bush. Perfect. This is a festival that I urge you should be on your basket list. This has been going for many many years - originally started and built by Paul & Hele McLoud.
Mulwala NSW (Across the Murray River border from Yarrawonga) was the next festival - set in the Club Mulwala - great fun and music and friends. It is right on the Murray River - immensely significant river in Australia and so picturesque.
May - Strathmerton (near Cobram) VIC followed with a great fun show shared by Pete Smith and myself - the hall was just moving to the beautiful country dancing - great to watch.
Boulderbombe  Bouldy Bush Ballad Bash - near Rockhampton Old - run by great friends Keith Jamieson Jammo and Alisha Smith - always on my favourite list and I look forward to it every year.
Barham Country Music Festival held at Club Barham NSW (on the mighty Murray River) was the last of a great run of festivals - this is set in Club Barham with much dancing and alternate intimate room of songs. We here we introduced SHAZZYDAVINE to the world and, well, such a classy chic how could they not love her :) :) great music, fun, friends and happiness - a great way to finish my run for the moment.
As I work full time as well, it is great, and important I get some time to rest, recuperate and have family time - much earned rest.
I have thoroughly enjoyed seeing you all, meeting new people and seeing more of Australia that I love so much. 
The next run for me starts with Widgee Qld- end of Sept, then Munna Creek Old, then a new one for me - in WA - Nambung Country Music Festival - on Nambung Station north of Perth - to sing outback songs on outback country - know its going to be wonderful and very significant for me.
then.... well it is sort of quiet time ....- NOT - we have a wonderful family wedding in Dec ...
2019....am looking at that year differently - not so many festivals as I work more in my day job - but, Tamworth January, Lameroo SA in May, Nanango in Sept and more to be confirmed. 
A new album in the planning - this time I have heard so many say....we love listening to the old songs you sing.....so, we will do that.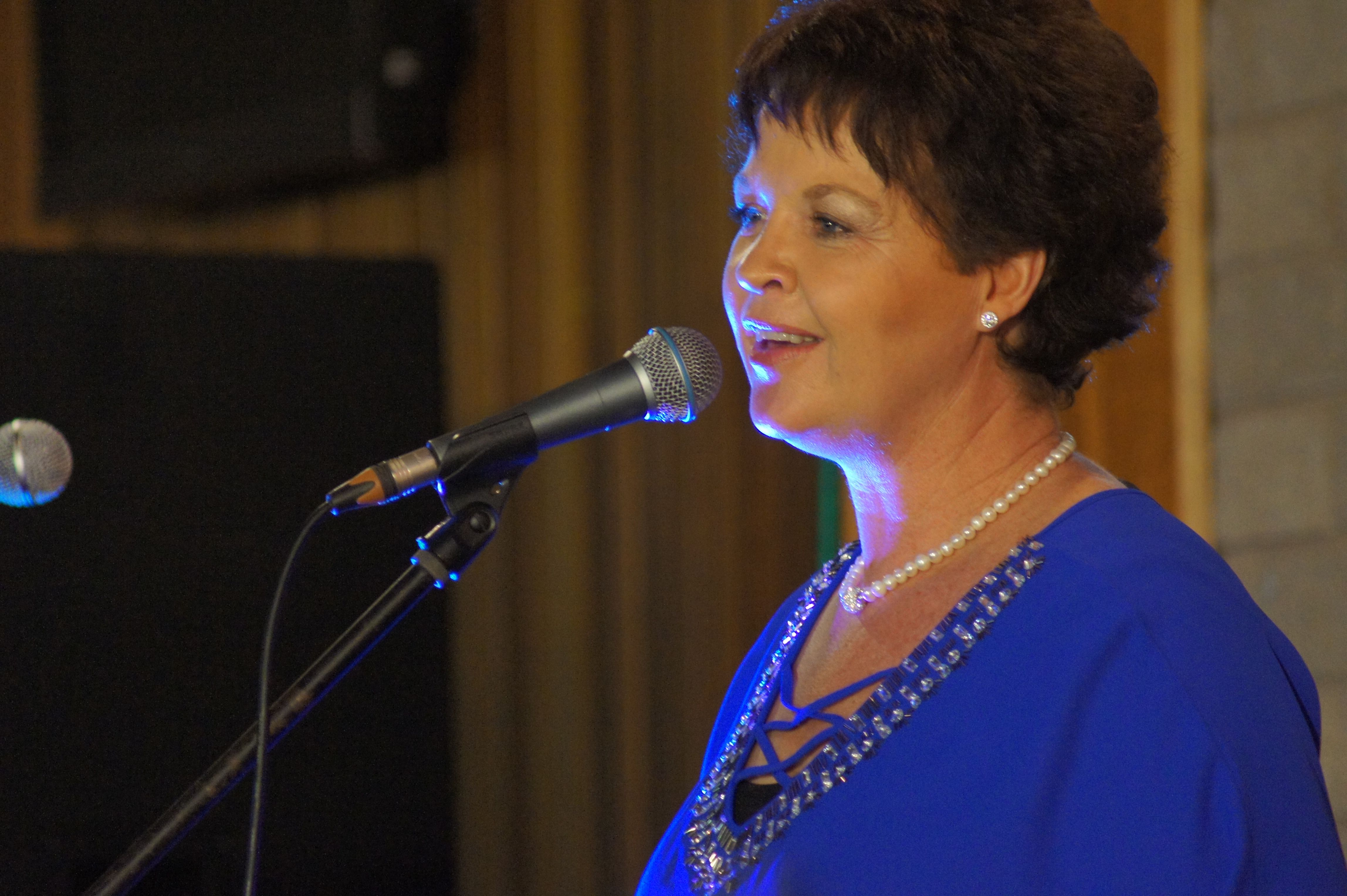 Thankyou for all that you do for me, will be seeing you and making new friends as well. Take care til next time xoxoxo
Sharon